Lagos Fitness Cycology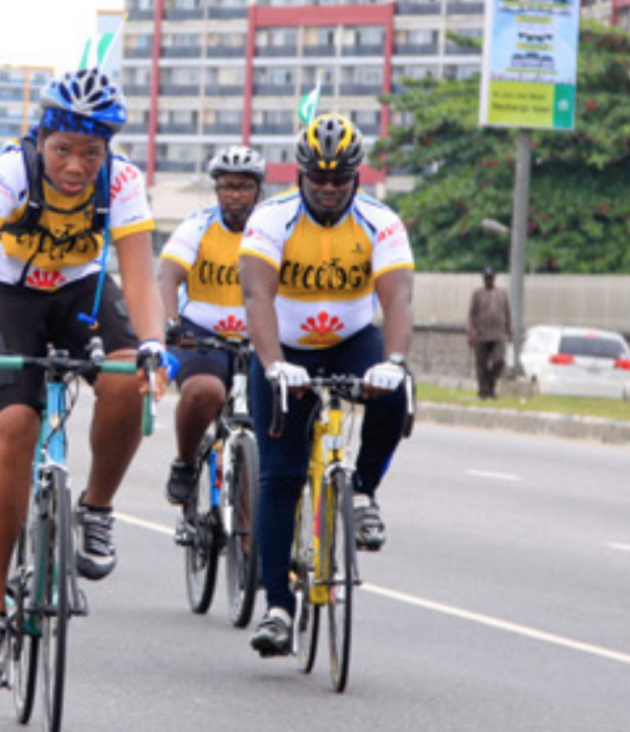 On a less than clear morning in Lagos, reasonably early, and in consideration of the fact that it is a weekend to boot, a group of men and women, are waking up in their individual abodes in Lagos, gearing up for a bicycle ride. They converge at a given point on the Island, and with a little pep talk on basic safety rules, head out on Lekki Expressway, towards the Epe end of the road. They will ride for hours on end, chocking up some impressive kilometers. On some days, they will reach a certain point and decide to sprint some more on a stretch of a good road. Some days, they reverse course and head out to the main land.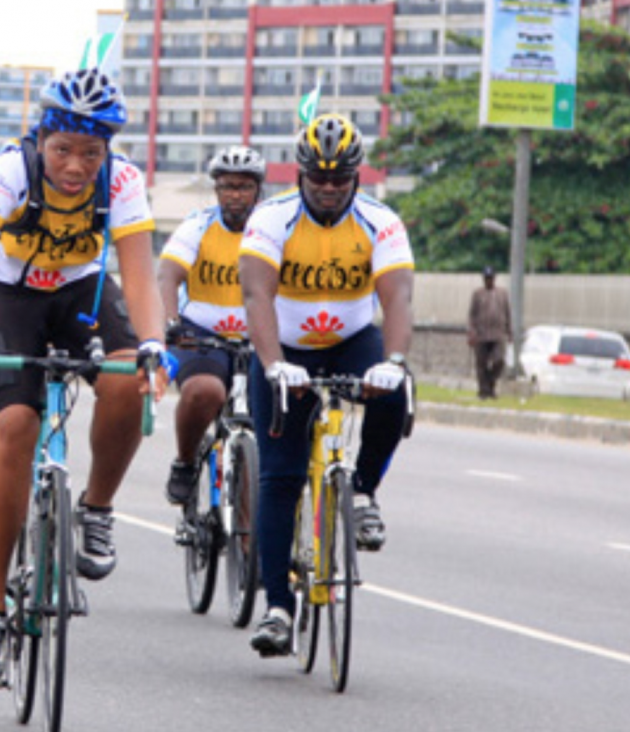 Matter of fact, in 2012, a bicycle ride to Cotonou, the commercial heartbeat of Benin Republic, had these eclectic group of men and women huffing and puffing initially, and then practically riding like the wind as they got their rhythm going, all the way from Lagos as in through Orile, Mile Two, Festac, Okokomaiko, past Satellite Town, Badagry, Seme border to Cotonou, in a day. Amazing! But they were not just riding; they were riding for a cause, in aid of Children Development Center, an outfit that caters to children living with autism. And after a hard earned rest, they rode the same road all over coming back to Lagos.
They also have gotten their friends and families into the game, because sometimes they ride with spouses, significant others, children, siblings and friends. They also have designated times and days where they have what they call a 'family ride day' where they basically cruise around with their nearest and dearest.
They are big on safety, thus sometimes they appear funny in their get up, as they suit and boot up bicycle style. They carry stuff that has weird names such as camelback, as nothing including thirst is allowed to come in the way of a good ride.
They are quite a spirited bunch, working in different facets of life; law, aeronautical engineering, medicine, business, oil industry, safety professionals, entrepreneurs, professional athletes, government workers and the like.
One tie that binds all of these wonderful women and men, girls and boys is that they love the wind in their face, and they have not met an open road they did not want to ride, and when so doing, they leave no one behind.
Welcome to fitness, Lagos Style, welcome to Cycology!!! Should you fit the mode and the spirit and leg is willing, contact us and we shall connect you to Cycology.
Sorry. No data so far.